WEDDLE HV2 5-SPEED TRANSAXLE, COMPLETE
Extra rugged 5-speed. After countless hours of 3D CAD development, we have taken the proven performance of the original Weddle HV1 and beefed it up to meet the demands of bigger tires, bigger engines, and bigger suspensions. In addition to wider gears and larger bearings, the next generation HV25 features a completely redesigned shift mechanism, extra bearing supports, and a larger input shaft/mainshaft combination. The HV25 adds, by overwhelming demand,  an extra gear for 5-speed performance.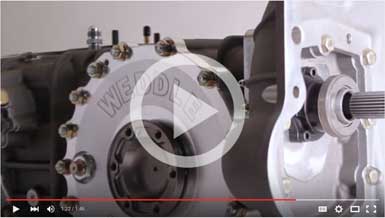 Sorry! This item cannot be purchased online. To purchase this product, please call us
at 805-562-8600 or email us.
Related Products