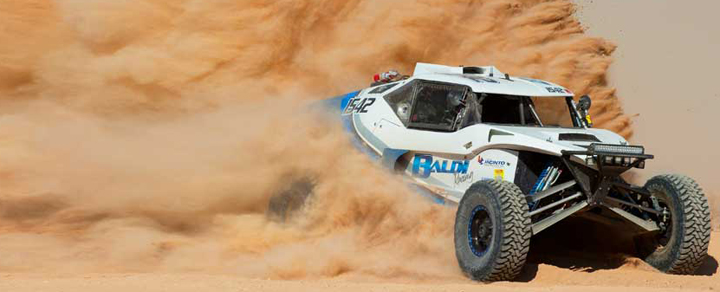 Weddle Industries specializes in the hardest working racing gearboxes in the world. We are headquartered in Goleta, California where we design and maintain a large inventory of racing gears, clutches, shifters, torque converters, axles, and high performance driveline components. Our products are available through an extensive dealer network. Our gears, transaxles and clutches are featured in the hardest working race vehicles in the world and have earned a growing list of wins impressive results at The Dakar Rally, SCORE Baja 500 and 1000, The Mint 400, The Parker 425 and more. Read more. 
We are proud sponsors of the following organizations: ASA, Blue Ribbon Coalition, CleanDesert.org, Friends of the Oceano Dunes, and ORBA.
---
Company History
---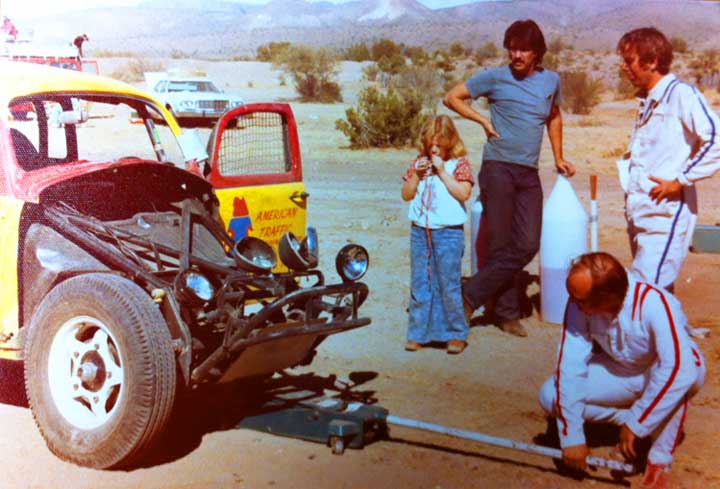 Long Beach, California, early 1970s.  John Weddle's income as a rookie Huntington Beach firefighter was just enough to take care of his young family, but he caught the off-road racing bug. To support his habit, John started building high performance off-road transaxles in his garage. By the late '70s, John's son Chris started helping in the shop by sweeping floors, washing parts, and tearing down transaxles.
Weddle Gears. As the sport progressed, off-road cars became more powerful and tested the limits of the transaxles being used. John and Chris struggled to find quality components that could take the abuse. In October of 1991, John and Chris each put up $3,000 to make a small batch of high quality super-diffs, and the fledgling Weddle Gears was born.
Hard work and key partnerships pay off. John and Chris put in sweat and every penny of profit back into the business and sales grew. Soon they found themselves in need of a knowledgeable manufacturer willing to cut high quality racing gears in small batches. In 1993, Chris discovered Albins Off-Road Gears in Australia. Chris and John were impressed by the precision and quality of the product as well as their modern high-tech approach to manufacturing. A long-term relationship blossomed. To this day, Albins remains the primary cutter of our high performance gears as well as many other parts, all made exclusively to Weddle's proprietary specs.
In 1996, Mike Mendeola introduced the MD4S transaxle opened the doors to higher horsepower. During the development, Weddle Industries worked closely with Mendeola and created prototype Weddle Racing gear sets for the first MD transaxles. Another long-term relationship bloomed. Recently, Weddle Industries acquired the rights to be the exclusive producer of all Mendeola MD Series and Mendeola S-Series transaxles.
Hello, Goleta. Weddle Industries eventually outgrew the garage in Long Beach. In 1999, the business relocated to Goleta, California. During this time, Ron Weddle (Chris's cousin and son of John's long time racing partner, Dick Weddle) joined Weddle Industries as a partner and a valuable leader in charge of day-to-day operations.
Currently, the Chris and Ron spend much of their time working to stay one step ahead of the rapidly evolving high performance transaxle industry. Weddle Industries occupies a 24,000 square foot facility, where we design and and engineer solutions for the hardest working gearboxes in the world.