Complete Clutch Kits

Horsepower is the easy part. Getting it to the ground in a reliable, usable manner is a little tougher. Evolution of the sport has seen the vehicles get bigger, tires get taller, and suspension systems handle rougher terrain at adrenaline pumping speeds. Your driveline needs to keep up. Part of that challenge revolves around the clutch, it needs to be tough enough to handle all this abuse yet still be drivable. Weddle Industries has spent years of development to offer a wide range of clutch options that will stand up to whatever you want to throw at them.
Give us a call at 805 562 8600 or email us and we can help you find the right unit for your application.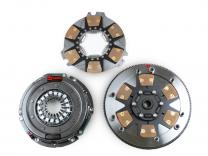 The horsepower and torque being created by today's monster motors neccesiated full size bell housings and clutches that can handle them. Our Weddle HD 10.4"  and 11" single and twin plate clutches ... Read more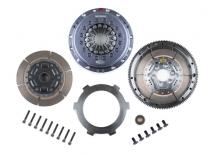 Being the largest clutch to fit in a VW style bell housing, 9" clutch units have historically been the go to choice for off road and kit cars. We stock a range of Weddle HD and Kennedy Engineering 9... Read more