Weddle-equipped GoWesty Syncro Tackles Baja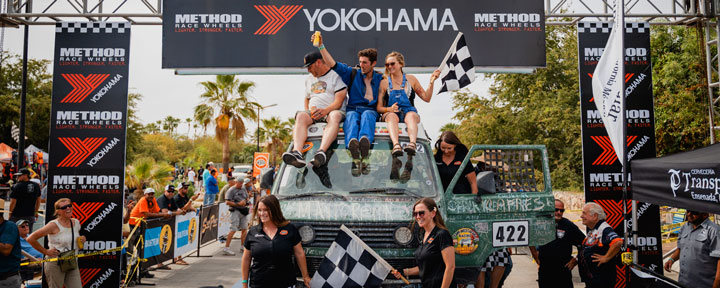 San Jose del Cabo, BC, Mexico—The festive NORRA Mexican 1000 attracts a range of vehicles that expand the possibilities of desert racing. The GoWesty crew were back again this year to take on the Baja Peninsula in the Weddle-equipped 422 VW Syncro Westafari. The NORRA Mexican 1000 offers teams the challenges of Baja racing over a multiple-day event. Drivers compete in timed stages that crisscross the Baja Peninsula from Ensenada to San Jose del Cabo.
---
Learn more about our line of VW Vanagon & 4WD Syncro components.
---
As always, the unlikely Westafari Syncro attracted a lot of attention from locals and race fans alike. Novelty aside, the 422 Westafari Syncro arrived at the Mexican 1000 for business. The GoWesty team finished first in class for a third straight year and managed to pass 58 other teams on its way to San Jose del Cabo after starting in the dead last position in Ensenada.

The GoWesty Syncro had zero mechanical issues during the entire Mexican 1000 using a Weddle ring and pinion set and Weddle Racing Gears. We're looking forward to next challenge for the GoWesty crew and the Westafari Syncro. Olé!
---
Questions? Give us a shout.
---
Photos courtesy of GoWesty