2016 Baja 1000 Win: Rich Roberts + Weddle Auto Torque Biasing Diff

Ensenada, B.C., Mexico —The Baja 1000 needs no introduction. It takes a certain type of masochist to challenge the silt, ditches, drop-offs, fog, dust and every unexpected hazard the Baja Peninsula will throw at you. It pays to be prepared. With only 40 test miles in his new car, 1208 Rich Roberts took his freshly built SCORE LITE on a serious test, but he was ready.
---
"The new diff  was a lot better in the silt and climbing hills."  says Roberts 
---
Roberts equipped his new rig with the  new Weddle HV-520 Automatic Torque Biasing Limited Slip Differential. The new Weddle HV-520 LSD transfers power to both wheels smoothly and automatically, without the use of friction discs or drive plates. The Weddle HV-520 diff features an extremely durable planetary helical gear design, with 9310 steel gears running in case-hardened steel bodies. It was a perfect compliment to his Mendeola MD5 gearbox.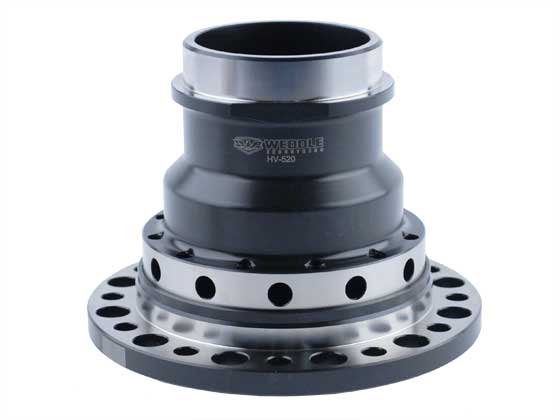 Every detail. Critical housing dimensions of the Weddle HV-520 Diffs are precision ground after heat treat, and all internal components are made from the highest quality materials with ARP® fasteners used throughout. 
Minimum weight was a key goal: the HV-520 is only 0.84kg (1.8 lbs) heavier than the standard open differential it replaces. It's the ultimate differential for your Weddle HV or Mendeola MD/S4*/S5* trans. 
The big payoff. Not only did Roberts make it to the Baja 1000 finish line in his brand new rig,  but he took home the first place trophy for the SCORE LITE Class. Nice work, Rich.
---
Questions? Please email us.
---